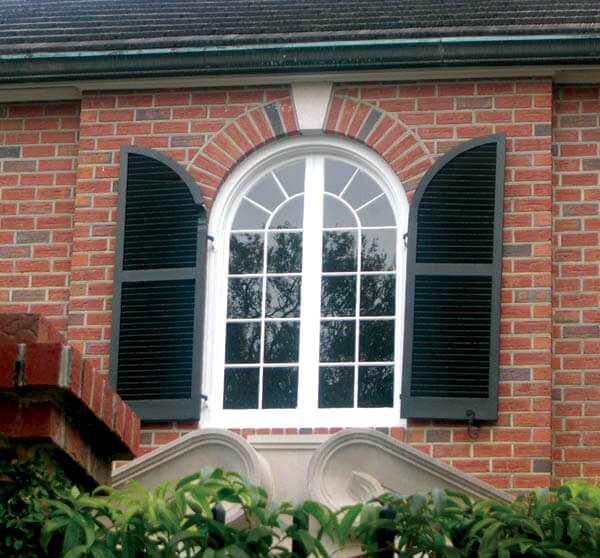 specialty windows
MW Millworks' Custom Milling Department has the capability of producing arched and elliptical window patterns, including fan lite transoms, arched window units, gothic windows, and more. Our modern tooling allows us to build arched windows and transoms with nothing short of expert precision. Once our design team has provided you with shop drawings, our CNC Department can begin the milling process.
Every Window MW Millworks Constructs Is Unique
The most important thing about every window our team constructs at MW Millworks is that each of those windows is special to someone. It will be the window that gives homeowners the opportunity to know what the weather is like outside, it will be the window that children and adults alike will walk up to in certain moments when they just want to catch their breath, reset, and take a look outside, and it will be the window that allows for natural light to enter one's home. For years and possibly generations to come, the windows we put together at MW Millworks will be among the most visited spots inside a family's home- and so we take it upon ourselves to build them with that in mind.
Windows are not the type of objects where one size fits all. On the contrary, every window that our team puts together and sells to our clients is unique in its own way. Although we can model a new window to be an exact replica of an existing window that you may have liked, we do not produce scores of replica windows; we work with clients to build special windows of any shape, size, or material that they would like.
Are you looking for a circular window? Our team at MW Millworks can put that together for you in no time. Perhaps you're thinking of a rectangular window, maybe even a perfect square? No problem. Or maybe you have a custom shape that you're thinking of for your window that you could explain to us? Our design team will draw you a sketch of what that could look like, and then we can go from there!
Recent Projects
If a picture is worth a thousand words, then our photo gallery of past projects might just
be worth a thousand votes of confidence in what MW Millworks can do. Feel free to browse through our hundreds of photos to see for yourself how MW Millworks has satisfied its vast network of clients over the past thirty years.
Interior Doors
Different parts of your house may require slightly different types of doors than those on the outside of your house. Take a look at some of the interior doors that MW Millworks has built.
Windows
The ideal window is nice to look at, allows natural light into your home, and will stand strong against storms and debris. Take a look at some of the windows that MW Millworks has produced that check those boxes.
Shutters
Shutters can have a variety of functions, each of which boils down to helping benefit the structure of your house. Take a look at some of the shutters that MW Millworks has put together.
Exterior Doors
The physical structure that serves as the gateway from the outside world to the inside of your house should be both beautiful and sturdy. Take a look at some of the exterior doors that MW Millworks has produced that satisfy those criteria.
Garage & Carriage Doors
Garage and carriage doors, like other sorts of exterior doors, should be both aesthetically pleasing and strong enough to withstand the strongest forces that nature can bring. Take a look at some of the garage and carriage doors that MW Millworks has built.
Entry Units
An entry unit to a house should be more than just inviting; it should also be sturdy and supportive of the structure around it. Take a look at some of the entry units that MW Millworks has designed.
Storefronts
The first impression potential customers are likely to have of your business is your storefront, so that storefront of yours needs to look amazing! Take a look at some of the storefronts MW Millworks has designed and produced.
Passage Gates
A passage gate, like an exterior door, is often a building's first line of defense against external forces, and thus should be built as such. Take a look at some of the passage gates that MW Millworks has put together.
Customer Service Is In Our DNA
The CEO of MW Millworks, Moshe Katan, grew up on a kibbutz in Israel. The kibbutz functioned as a sort of extended family, where values of selflessness and being willing to help others were of paramount importance. When Moshe moved to America and began to run MW Millworks, he brought those same values with him- and to this day, runs the company the exact same way. So when you choose to work with MW Millworks, you're not only working with a company that provides excellent products- you're working with a company that will do anything within the realm of possibility to make sure that you are 100% satisfied.